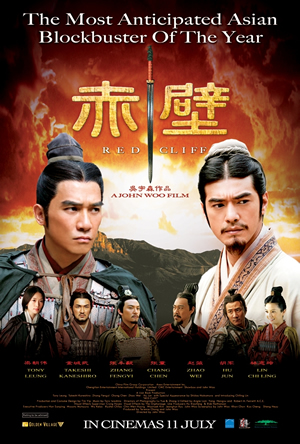 Saturday night,
Bella
and me met up with Roy, Grace and Gavin for the movie "
Red Cliff
" at Bishan. It was quite a sudden arrangement as the decision was made via MSN only at around evening time.

Unfortunately, most of the seats were filled up when I made the booking at 5pm. Not wanting to miss the movie, we made one of the worse decision in life that haunted us for quite some time after the movie. Ya, I made the booking of Row B.

Nevertheless, it is a nice movie (at least to me). And my favorite character is "Guan Gong", yeah the god that most of the people in Hong Kong pray to. Resemblance is close to 80% (at least to me)!!!

After the movie, we went for supper at Kovan's Teochew Porridge. We happily tuck in and chit chat away when we forgot one important thing. Peektures!! No Picture Talk What?